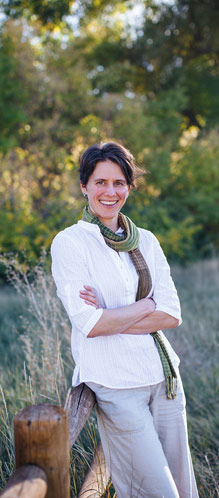 Phone
(720) 536-5776
When I graduated from college I had no idea what I wanted to do with my life. I just didn't know who I was. Luckily, I had a feeling I could find out. I start my story here because this is when I became intentional about my own growth. While my heart told me to go off on my own for a while, my head told me that this was most certainly a very bad idea! Despite a lot of inner protest, I packed my station wagon and set out on a road trip that took me across the United States several times.
I had a fantastic adventure, and the best thing about it was that by being out on my own I learned to trust myself. When I arrived back home in Minneapolis four months later I still had no idea what I wanted to do with my life, but I had created a new connection. I had learned to listen to my heart. The vitality that resulted was wonderful.
Back then I thought I was on a unique journey. As I have gotten older I've realized that humans have been doing what I did, in many different ways, for a very long time. Though my methods may look different than the rest, there is a common desire to seek out what we long for, to grow, and to discover more profound happiness. My life has been a challenging yet deeply rewarding journey since then.
Finding work I love has been a crucial part of my path and to that end I earned a doctorate in clinical psychology from Denver University in 2007. After completing an internship and fellowship at the University of Colorado Health Sciences Center I became a licensed psychologist. My own struggles and successes with personal growth have inspired me to work with people who value growth and deeper happiness.
My Training
I have been studying and practicing psychotherapy for 14 years. For 18 years I have been studying mindfulness meditation and attending retreats and trainings. This has been my way of understanding my mind and bringing greater clarity to my own journey. I've completed over 50 days of silent retreat as well as the year long Integrated Study and Practice Program at the Barre Center for Buddhist Studies.
I have extensive training in helping clients learn mindfulness skills, including a certificate in Mindfulness and Psychotherapy through the Institute of Mindfulness and Psychotherapy and training in Mindfulness-Based Cognitive Therapy and Mindfulness-Based Stress Reduction. I serve on the board of advisors for the Anthropedia Foundation, an organization dedicated to the promotion of well-being in the 21st century.